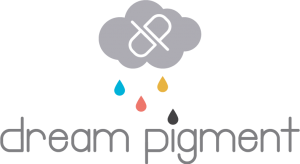 Welcome to the new Dream Pigment website, a site that I've designed myself with the help of WordPress and Elementor. I finally made the switch from Adobe Muse to WordPress. Now, getting to this point in this site's development was no easy task. A lot of struggles and hours of research has gone into making this site into reality. Like most websites, this site will continue to change and grow for better user experience. It is a journey that I am continuing to travel on to seek growth for myself as an artist and business.
A little history about this site, the early version of dreampigment.com started off with Adobe Muse. But before Muse, I've had experience working with, Adobe Flash, Adobe Dream Weaver, WordPress, and Drupal. I dabbled in a lot of web design applications from 2006 to 2012. I had to teach myself all the basics of these applications. I didn't go to school for web design or develop. Everything I've learned has been through tutorial videos from lynda.com and YouTube. I had to learn from trial and error. Especially when trying to write HTML and ActionScript code. I had to endure a lot of doubt and frustration with myself. The struggle was real.
Then in 2012 Adobe released Muse and it was web design software that was designer-friendly. I was able to learn this software in detail because of Adobe's Creative Cloud subscription program. At that time I had access to Adobe's entire software catalog. They also had a lot of tutorials online. I watched a few videos that Adobe had on their website and was sold on what the software could do. I also watched all the essential videos on lynda.com.
It was such an easy program to learn because I had experienced working with Adobe InDesign. The user interface was clean and simple to learn and very similar to InDesign. Plus it was super flexible when it came to designing layouts. There was no such thing as an impossible design. I was able to place buttons and navigation menus in obscure places and didn't have to worry about how to code it. Adobe Muse did all the coding in the back in. It was a great piece of software. However, it did have its headache.
The transition from desktop to mobile was difficult. I had to resize all the text and images to fit a smaller format. It was the same notion for tablets. It also had some problems displaying some HTML code. But overall it was great software that I used to create my personal website portfolio and business. I also used it to create a few basic sites for local businesses. Things were looking good for me; I finally found a web design application that was right for me. However, my web design happiness did not last for long.
Unfortunately, on March 26, 2018, Adobe pulled the plug on Muse and was no longer supporting development. Adobe stated that the cause of this termination is because of the rise of the DIY generated sites like wix.com and squarespace.com. Subscription holders like myself were able to use the program license and continue using Adobe's product till 2020. But the thought of not having updates for Muse didn't settle well with me. Shortly after the news, I terminated my subscription plan. People like me and many others had to look for alternatives for a program that we grew to love.
During my search for a new web design application, there were a few key factors that I was looking for and one major factor was the cost. I didn't want to pay a lot of money for another subscription-based software or use a generator site like wix.com. I needed a flexible alternative application like Muse. With that in mind, I stumbled on Elementor. A third party plugin for WordPress that is free and the pro version at a subscription cost. Elementor Pro has more web design features, but I was able to use the essentials just fine. Also, WordPress is a free application that also provides subscription plans.
In my case, I use GoDaddy for my web hosting and domain usage. They have been reliable, and I've never had a problem with their services. They also provide WordPress for free with their hosting plans. I currently have the deluxe plan because I run multiple websites which includes my wife's hand lettering business called Siren Script. I know as I grow as a business, GoDaddy can grow along with me for web needs.
Like all the past applications I've learned. WordPress wasn't bad because I've tinkered with it before Adobe Muse. I did have to learn Elementor and a few of the additional plugins, but that wasn't a problem because of YouTube. I've gained all my new knowledge from accommodating YouTube teachers with detailed videos on Elementor. I will have to give them a lot of credit.
Now with almost half a year of using WordPress and Elmentor. I can say that I am happy with the alternative. Not only that I've saved money with using just the free version of Elementor. I can experiment with my content and layout without any regrets. I will in the future consider a license subscription. For now, I will focus on creating artwork for my business.
If you are an Adobe Muse user and are looking to make the switch to WordPress, let me know if you need any advice. Maybe I can help you from what I've learned from my experience. Feel free and leave a comment below! I would love to hear your thoughts.